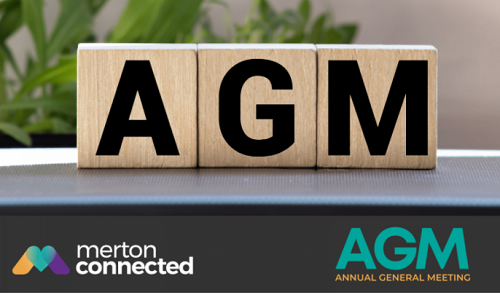 Merton Connected AGM on Zoom - Annual General Meeting of Merton Connected (trading name of MVSC) for 2020/2021, including a brief summary of performance highlights over the last year and priorities for the future is taking place this Friday. For more details and the zoom link, please Click Here
---
MCIL's Craftivism & Chat – 7th April – Poetry Workshop exploring the needs of Deaf and Disabled people at Vestry Hall from 1-3pm. For more information, please Click Here
---
MCIL's Information and Advice Service - can offer support to Deaf and Disabled people in Merton with some of the issues of the current increase in the cost of living.
For more information, please Click Here
---
The Merton Dementia Hub - provides support, information, advice, and groups for the local community for those living with dementia and their relatives in Merton. To find out more about the services offered, please Click Here
---
Interested in Working in Primary Care? - Thursday 31st March, 6pm-8pm
The 2 hour virtual online session is for people who are interested finding out more about the range of roles currently available (e.g. Care Coordinators, Health & Wellbeing Coaches, Trainee Nurse Associate and Social Prescribing Link Workers)
To find out more and book on, please Click Here
---
Bowel Cancer Awareness Month - Every 15 minutes somebody is diagnosed with bowel cancer in the UK, that's nearly 43,000 people each year.
To get involved and find out more, please Click Here
---
Looking for an NHS dentist? The NHS website gives information about availability of NHS dental treatment. It may be possible to find a dentist within reasonable travelling distance if there isn't one accepting new patients in your immediate area.
You do NOT have to be a resident in a particular area or borough to attend a dental practice there. For more information Click Here
---
It's essential to get young children vaccinated against measles, mumps and rubella to protect themselves and others from serious illness.
For more information, please Click Here
---

Can help to connect you to the support you need in your community.
If you, or someone you know, needs help please email help@mertoncommunityhub.org.uk or call 0208 066 4086, between 10am and 4pm, Monday to Friday. For more info Click Here